FEST! på Kåren | ÅAS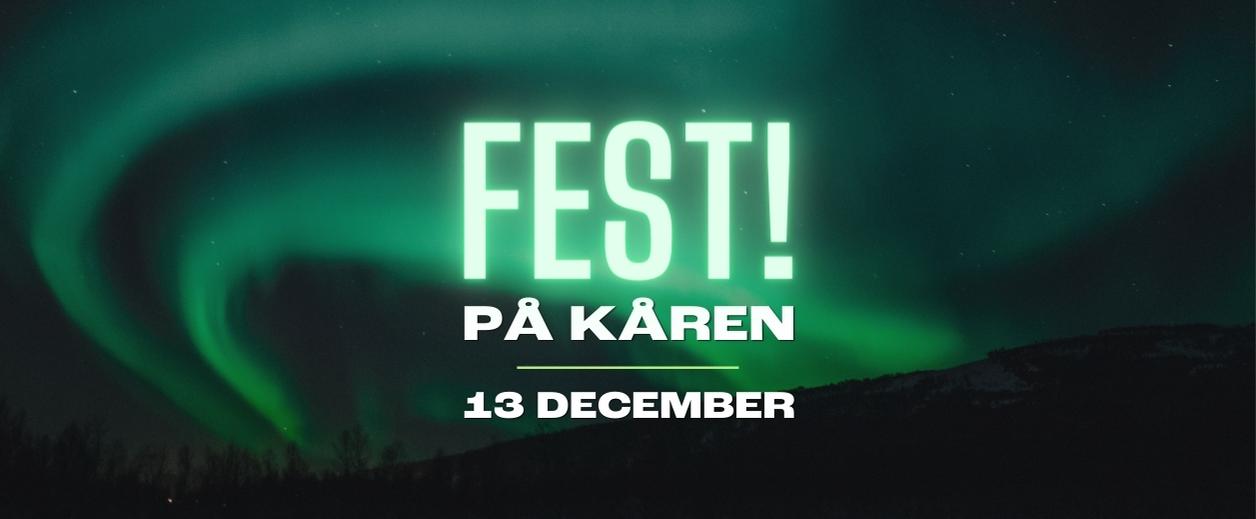 Event info
Start
13.12.2023 20:00
End
13.12.2023 23:59
Organizer
ÅAS
Place
Kåren, Tavastgatan 22, Åbo
Website
Read more here
It's time for FEST! på Kåren (PARTY! at Kåren)
A long autumn is coming to its end, and soon we won't be celebrating only the holidays – but also the fact that we have reached the end of a semester and are halfway through the academic year. ÅAS therefore invites all university students in Åbo to an awesome end-of-semester party!
Let go of any study stress for this semester and head to Kåren for the last, but certainly not the least party of the year!
A good party atmosphere is guaranteed and during the evening you will enjoy both live music preformed by the amazing KAJ, competitions and a DJ. The bar is also open.
So save the date 13 December and keep an eye on our social media and our website for more information.
Tickets
The event is free but requires registration via Lyyti.
Accessibility information
NB! The event is on the second floor on Kåren and unfortunately the accessibility is limited. If you need to use a lift, please contact ÅAS' Board member Leia (evenemang-abo@studentkaren.fi) in advance and we will make arrangements.
Some elements of the event are held in Swedish, but everyone is very welcome to enjoy the music and the atmosphere of the party!
In case you have any questions, contact evenemang-abo@studentkaren.fi.
---
FEST! på Kåren is made possible by Study in Turku.