Apply for the Student Union Board 2024
News — 10.11.2023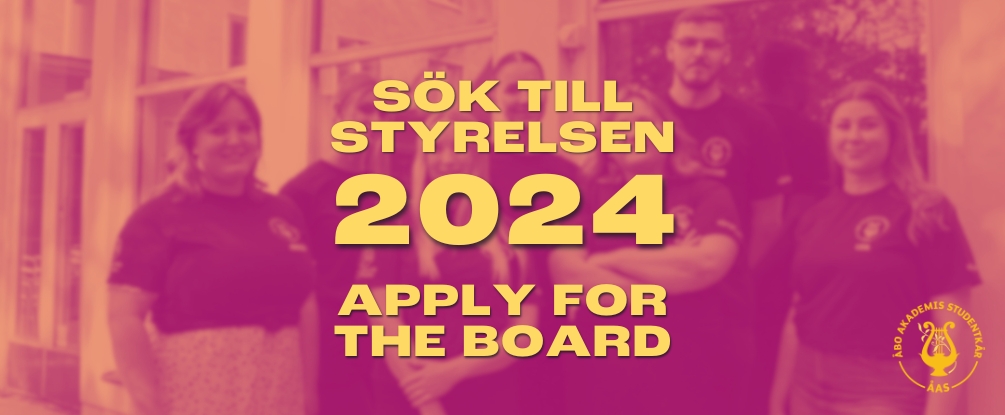 The Student Union of ÅAU (ÅAS) is looking for a new Board for 2024. The Board uses the administrative and executive power of the Student Union, and the new Board will be elected on 5 December 2023 at the Student Union Council's meeting.
Please note that in order to apply for the ÅAS' Board, you need to be proficient in Swedish as the Student Union's official operative language is Swedish. For the time being, ÅAS is unfortunately unable to translate all its operations to English.
You can find more information about applying for the Student Union Board in the news article in Swedish.
Any questions? Contact us
Don't hesitate to contact us if you have any questions regarding the Board's work or applying for the positions. You can visit us at our offices in Kåren (Åbo) and in Havtornen (Vasa) during the Service Point's opening hours, or send us an email.
Person responsible for Board elections in Vasa
Lina Sjöberg, sopo-vasa@studentkaren.fi
Person responsible for Board elections in Åbo
Kajsa Viitamäki, sopo-abo@studentkaren.fi