Corona restrictions have finally eased – why is the Shrove Tuesday event arranged online?
Blog — 16.2.2022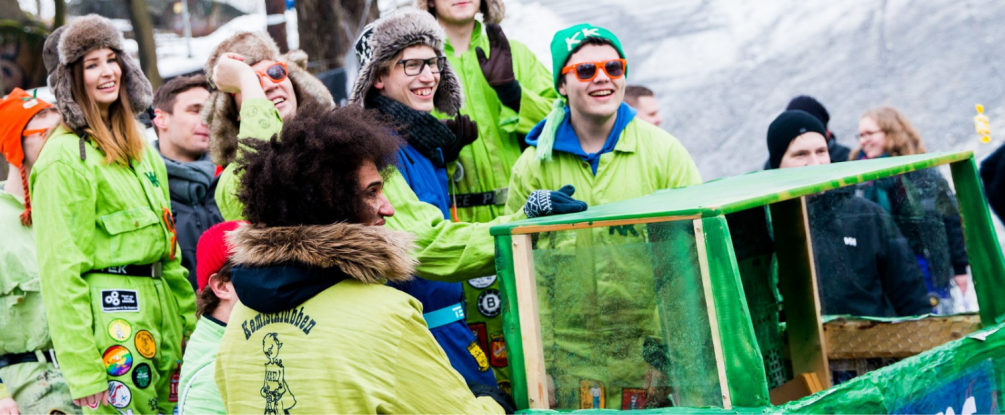 Organising events as big as the event planned for Shrove Tuesday begins several months before the event. The Board of the Student Union of ÅAU opened up the application for the assignment as Shrove Tuesday's coordinator as early as November 2021. Unfortunately, the person who was accepted for the task later had to resign from it later.
The Shrove Tuesday event in Åbo is organised together with the Study in Turku network. This includes many actors, including the City of Åbo and several universities. When the event planning began, there was no clarity in how the Corona restrictions would develop in the spring. When we became aware of the timetable for easing the Corona restrictions, the timetable was already too tight for the practical arrangements such as notifications to the police and getting security guards to the event.
Due to the lack of the Shrove Tuesday coordinator and the overly tight timetable, it is not possible for the Student Union to arrange a traditional Shrove Tuesday event this year.
Well, why cannot Shrove Tuesday be arranged in Vasa even though it is not possible to arrange in Åbo?
The Board decided that it would be more fair for our students that the event would be arranged in the same way in both places. We are a student union with members in two cities and we thought it would be unfair if the arrangements were very different depending on the location. This in addition with the Corona restrictions at the time when the decision was made were the main reasons why the board made this decision. We are happy to receive feedback so that we know how you think we should do in the future.
Shrove Tuesday 2022 is arranged online, but we warmly encourage our associations to arrange events both before and after the online event, and with the new guidelines from Åbo Akademi University, it is also possible to finally arrange events on campus. Hopefully we will see you on Zoom, the 1 March in Åbo and the 8 March in Vasa!